This topic provides a list of devices and software which were tested and proven to be interoperable with the Yeastar P-Series PBX System.
Yeastar P-Series PBX System
Documentation
Appliance Edition
Go Boundless. Converge voice, video, applications, collaboration, and more for SMEs.
Getting Started
Initiate your understanding of the key concepts and set up your first PBX system with our getting started tutorial.
Learn More
Documentations
Browse Yeastar P-Series documentations by the following categories
Install & Configure Use & Operate Integrate Develop
Frequently Asked Questions
Check out our most asked questions and get quick answers.
View All
Video Tutorials
Get your P-Series PBX system up and running quickly.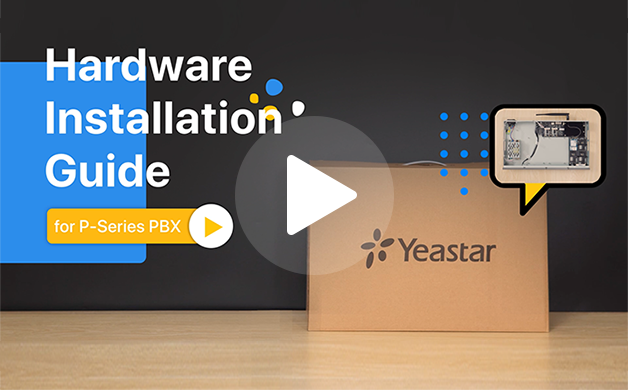 P-Series PBX Quick Hardware Installation Guide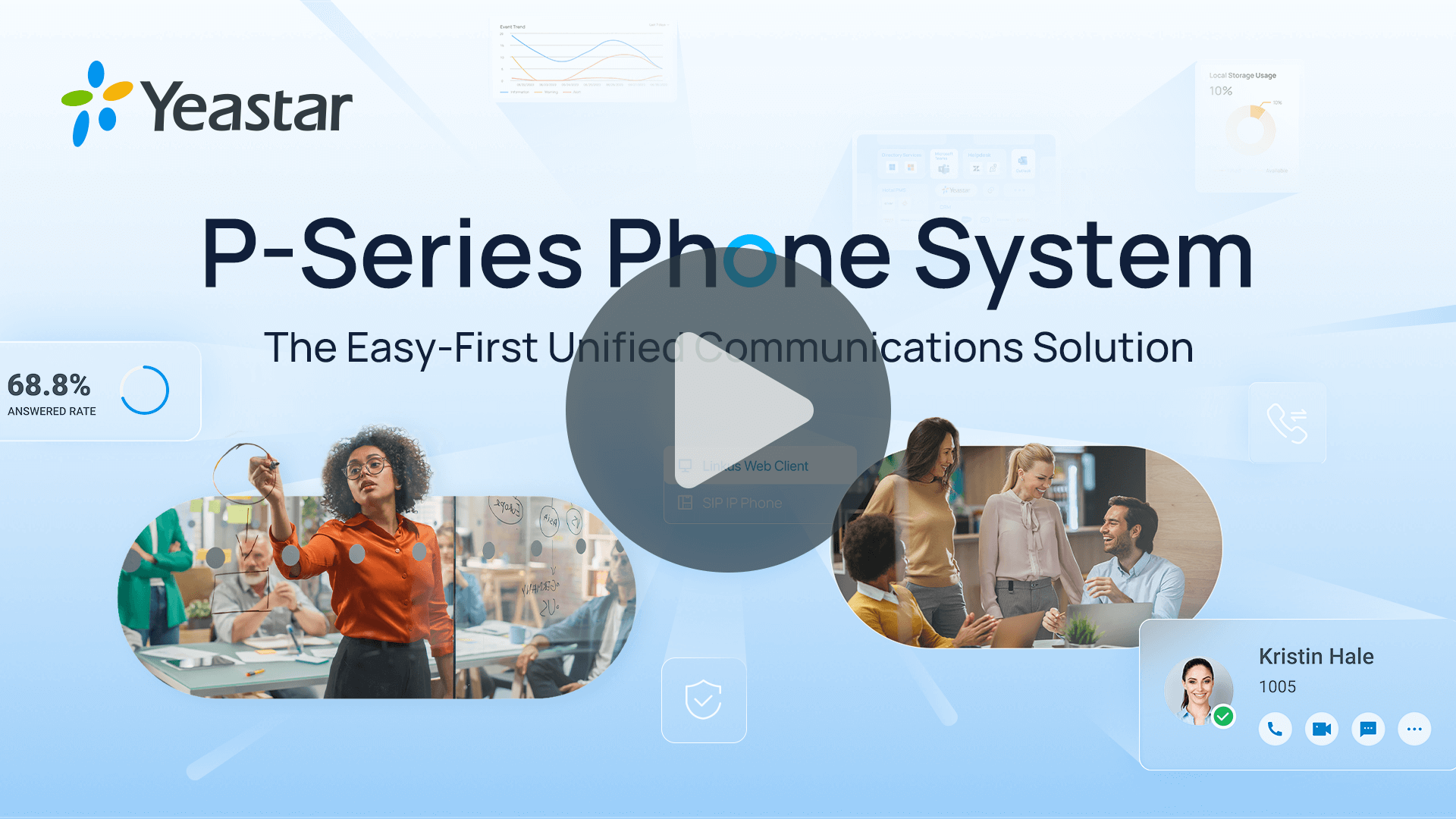 P-Series PBX Introduction with Highlight Features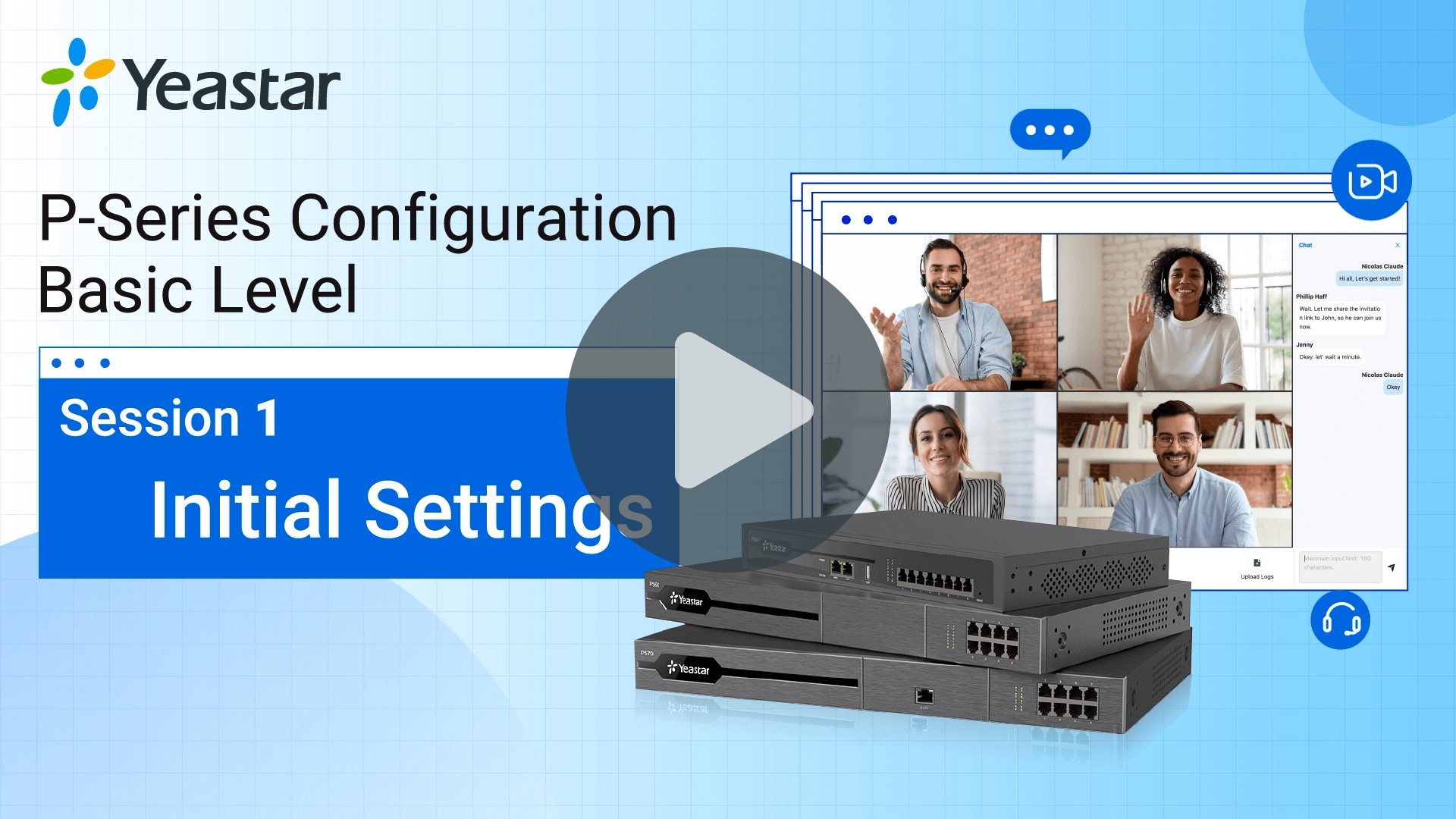 P-Series PBX Initial Settings
More Videos
More Resources